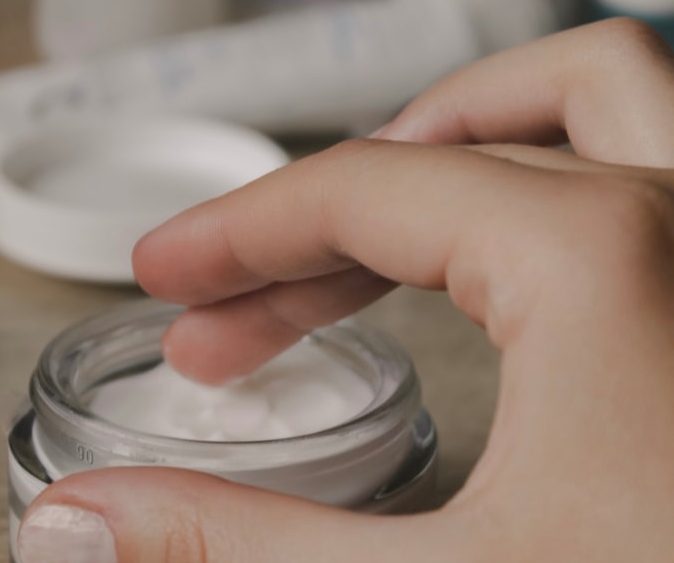 Aldi UK, the British arm of the German supermarket chain, has launched a house line of hempseed oil skincare products, joining the ranks of grocers carrying hemp and incorporating it in store-brand products.
The retailer's Lacura line of products, which includes a body butter, hand cream and "CBD Facial Serum," were made available on shelves and online beginning last week.
Aldi may be the most prominent retailer in the grocery channel to incorprate hemp derivatives in a house line of private-label goods.
Aldi's body lotion and hand cream are said to be "enriched with hemp seed oil," while the serum is marketed as containing "natural Cannabis Stavia (sic) Seed Oil."
A spokeswoman for Aldi UK did not respond to several requests from Hemp Industry Daily to find out why the grocer added hemp to its house line or where the hemp ingredients are made.
It was unclear whether the "CBD Facial Serum" contains hemp-derived cannabidiol and, if so:
Whether the CBD ingredient is an isolate or broad-spectrum distillate.
How much CBD is contained in the product.
Where the CBD and hempseed oil for the three products was sourced.
According to a 2019 position paper from the UK's Cosmetic, Toiletry and Perfumery Association, plant-derived CBD may be used in finished cosmetic products if certain criteria are met:
The CBD is not derived from the flowering tops of the plant or the whole plant where the flowering or fruiting top remains intact for processing, and
The CBD is in "pure form" and does not contain any controlled substances such as specific controlled cannabinoids.
A CBD-containing cosmetic product may also be allowed on the UK market if the CBD and the product itself conform to three parts of a regulation that exempts products from narcotics control:
The preparation or product is "not designed for administration of the controlled drug" – in this case, THC – to a human being or animal.
The product packaging and formulation prevents the controlled substance within it from being accessed or used by readily applicable means or in an amount that poses a health risk.
The finished cosmetic product must not contain more than 1 mg of controlled substances, including THC, irrespective of the product size and concentration.
"Legal advice is recommended in this respect," the cosmetic association says.
Visits: 261