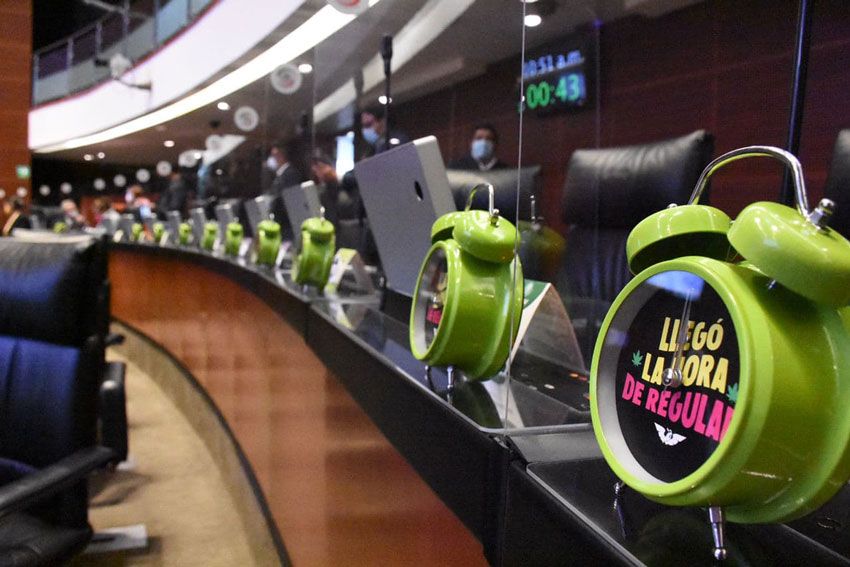 Curious about the developing Latin America cannabis market? Then tune in to the Latin America Market Forum on Friday, Nov. 20, at MJBizCon's Passholder Days. Topics include regional updates, the prospects for exporting from Latin America and revenue opportunities within Latin America. More information is available here.
The Mexican Senate approved legislation to establish a hemp and marijuana marketplace Thursday, pushing the country closer to becoming only the third to legalize cannabis for industrial and recreational use.
The proposal sets a 1% THC limit for hemp, calls for the creation of a new government agency to regulate the cannabis market, and requires that 40% of cultivation licenses for the first five years of the law be granted to farmers, indigenous communities, and others impacted by the country's cannabis prohibition.
The bill passed 82-18, with 7 abstentions.
Regulations for medicinal cannabis are pending separately, through an administrative process.
The bill in the Mexican Congress still needs approval from the lower house and the president. Lawmakers are working under a Dec. 15 deadline to pass the legislation, which the country's Supreme Court called for after finding that prohibiting cannabis use is unconstitutional.
Read more about the vote at Marijuana Business Daily.
? Con 82 votos a favor, 18 en contra y 7 abstenciones, se aprueba en lo general y los artículos no reservados del dictamen que regula el uso del #CannabisLegal. pic.twitter.com/0yLdNlJGQB

— Senado de México (@senadomexicano) November 19, 2020
Visits: 395