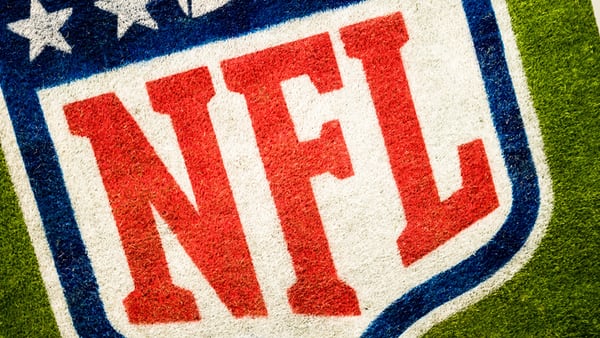 The NFL Players Association has updated its policy to discourage athletes from endorsing products that contain CBD or other cannabinoids.
The NFLPA wrote in an email sent last Thursday that its Commercial Substances Policies and Endorsements section has been updated to read: "NFL players, coaches, and other employees must not endorse or appear in advertisements for alcoholic beverages, tobacco, or cannabinoid products."
"As a result of this language, player endorsements of cannabinoid products are not advised by the NFL Players Association," the email wrote.
Bleacher Report broke the news on Twitter the day that the email was sent:
NFL policy has been updated to ban endorsements from "cannabinoid" products.

From what I understand, CBD-only companies are the gray area in the broad wording (CBD is technically a cannabinoid)

A few players have deals w/CBD related products (Mahomes – BioSteel,Mayfield – Beam) pic.twitter.com/tVJP2a3O4F

— Master (@MasterTes) October 15, 2020
Baker Mayfield, quarterback for the Cleveland Browns, had announced his new role as brand ambassador for the CBD brand Beam two days before, on Oct. 13.
The NFLPA email said the union had "received several inquiries regarding NFL players' ability to engage in promotion and endorsement of CBD companies." Citing an unnamed source, Front Office Sports reported that the inquiries came from agents and marketing representatives who were "upset" about Mayfield's Beam deal.
Mayfield is one of an increasing number of athletes with CBD endorsement deals after the World Anti-Doping Agency – which oversees the World Anti-Doping Code used by more than 600 sports organizations, including the International Olympic Committee and U.S. Anti-Doping Agency – removed it as a banned substance in 2018.
Cannabidiol-endorsing active athletes include:
Megan Rapinoe, professional soccer player (winger and captain of OL Reign in the National Women's Soccer League); member of the United States national team
Gina Mazany, UFC fighter
Bubba Watson and Billy Horschel, professional golfers
Rob Gronkowski, professional football player (tight end for the Tampa Bay Buccaneers)
Visits: 327